✅ NEW - get your business listed and your information shared across social media.
Former President Goodluck Jonathan's Public Relations adviser, Bell Pottinger, has been blacklisted by Public Relations and Communications Association (PRCA) in South Africa.
Powerbase listed the firm as working for Jonathan in 2014 in preparation for the 2015 presidential election in Nigeria.
Also Africa confidential said: "Joe Trippi, who worked on the campaigns of such luminaries as Walter Mondale, Edward Kennedyand Howard Dean, is advising Jonathan. Alongside him is Bell Pottinger, the firm that helped Margaret Thatcher win three elections.
The British public relations firm was removed as member of the PRCA after it was accused of exploiting racial divisions in South Africa on behalf of the Gupta family.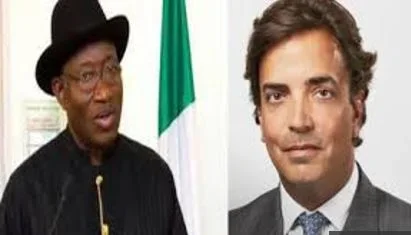 A statement by PRCA on Tuesday, said the role played by the PR firm in the construction of the Gupta family's propaganda empire' consisted of multi-national fake news scheme to hide the family's growing enrichment at the expense of South African citizens and taxpayers.
The Association announced that it has imposed its most serious sanctions on Bell Pottinger' following the industry regulator's investigation into Bell Pottinger's work for Oakbay Capital in South Africa.
The investigation followed a complaint from the Democratic Alliance.
Bell Pottinger's membership has been terminated with immediate effect.
Bell Pottinger will not be eligible to reapply for corporate membership of the PRCA for a minimum period of five years.
Source:
Timelive