Exxon's (XOM) first-quarter profits plunged by 63% to $1.8 billion due to the oil crash. That's the lowest quarterly profit the company has reported since 1999, according to FactSet.
The world's largest publicly-traded oil company blamed "sharply lower commodity prices" and overall "challenging industry conditions" impacting the oil business. During the first quarter, oil prices plummeted to just $26 a barrel, the lowest level since 2003.
Crude has since bounced back to around $45 a barrel, but oil companies even big ones like Exxon are still under pressure.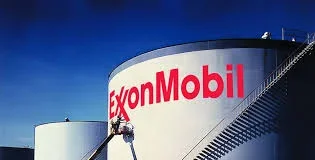 Exxon's revenue slumped 39% in the first quarter to $48.7 billion.
The company also slashed capital spending by 33% from the previous year after its U.S. exploration and production business suffered a deeper loss of $832 million.
Source: CNN
[776]