Minister of finance, Mrs Kemi Adeosun said Federal, state governments and the local councils shared N420 billion as revenue for September.
This month revenue dwindled
against N510.3 billion shared in August.
Adeosun, said this in Abuja on Thursday at the monthly revenue allocation to Federal, States and Local Governments.
She was represented by the Permanent Secretary of the ministry, Mr Mahmoud Isa-Dutse.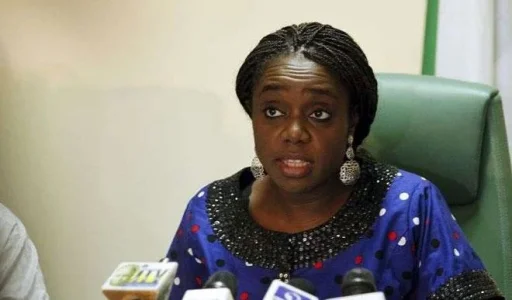 According to her, the revenue allocation to Federal, States and Local Government for September declined by N90.2 billion.
Adeosun attributed the decline to the loss of 45.5 million dollars in Federation export sales, despite the increase in average price of crude oil from 46.06 dollars per barrel in May to 48.4 dollars in June.
"Force Majeure was declared at Bonny Terminal and there was a subsisting Force Majeure at Forcados Terminal.
"Shut-in and Shut-down of pipelines for repairs and maintenance also contributed to the drop in revenue.
"Also, there were decreases in volume of dutiable imports receipts from Joint Venture Cash Call, Foreign Companies Income Tax and Value Added Tax," she said.
BREAKDOWN:
N250.9 billion was from the distributable Statutory Revenue
N6.33 billion was refunded by the NNPC to the Federation
N63.4 billion from the Excess Petroleum Profit Tax account
Exchange gain of N41.4 billion and
VAT, N64.2 billion.
The minister said after deductions as cost of collection by FIRS, Customs and DPR, the following shared:
Federal Government received N120.4billion, representing 52.68 per cent

States and N61 billion, representing 26.72 per cent.

Local governments received N47 billion, amounting to 20.60 per cent
Last edited by a moderator:
[6042]