The Minister of Finance, Mrs Kemi Adeosun, on Tuesday in Abuja, said N510.2 billion was shared among the federal, states and local governments as revenue realised in August.
She made the disclosure while addressing a news conference on the outcome of the Federation Account Allocation Committee (FAAC).
The amount is higher than the
N493.6 billion shared in July
by N16.6 billion and lower than
559 billion that was distributed in June.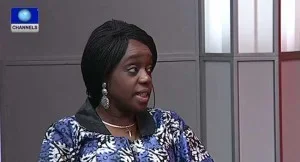 - Breakdown -
- Federal Government received N187.3 billion, representing 52.68 per cent
- States got N95.0 billion, representing 26.72 per cent
- Local governments received N73.2 billion, amounting to 20.60 per cent of the amount distributed, Oil Producing state: N18.4 billion, representing 13 per cent derivation revenue
The minister said that during the month, N315 billion was generated as statutory distributable revenue, adding that this was higher than the N287.8 billion received in the previous month by N27.22 billion.
She added that "the sum of N6.3 billion was refunded to the Federation Account by Nigerian National Petroleum Corporation (NNPC).
"There is a proposed distribution of N35 billion Excess Petroleum Profit Tax.
"Also, there was the exchange gain of N84.2 billion proposed for distribution.''
Adeosun also said that Value Added Tax (VAT) was N75.9 billion as against N66.9 billion generated in July, indicating an increase of N8.9 billion.
She added that mineral revenue for the month was N158.7 billion, while that of July was N119.4 billion, while non-mineral revenue for August was N156.3 billion and that of July was N168.4 billion.
Related: FAAC: How FG, States, LGs Shared Allocation For July 2016
[2781]