✅ NEW - get your business listed and your information shared across social media.
Human Rights lawyer, Femi Falana has tackled the presidency over the recent remark that Ibrahim El-Zakzaky, leader of the Islamic Movement in Nigeria, is in custody because the government wants to keep him safe.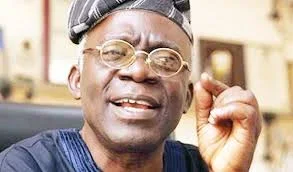 READ:
El-Zakzaky Is Not In Prison,He's With His Wife And Children - Presidency
In a Wednesday statement Falana said, "Even under the neo-tarzanist Buhari/Idiagbon military junta, court orders which directed that victims of the obnoxious Detention of Persons Decree No 2 of 1984 be released from illegal custody were complied with."
"But under a democratic government Mr. Shehu wants Nigerians to believe that El-zakzakys are held in 'protective custody' after the federal high court had declared such detention illegal and unconstitutional.
"Or has Mr. Shehu suddenly become so power drunk to the extent that he can conveniently set aside the judgment of the federal high court?"
"Is Mr. Shehu not aware that Elzakzaky has lost one of his eyes in the dungeon of the State Security Service and may lose the other eye due to denial of urgent medical treatment?"
"Why has his request to travel abroad for medical attention at his own expense been refused by the federal government?"
"Since neither President Muhammadu Buhari nor Acting President Yemi Osinbajo could have authorized the contemptuous statement issued on behalf of the Presidency, Mr. Shehu Garba should be called to order and restrained from further exposing the Federal Republic of Nigeria to ridicule before the comity of civilized nations."
"However, since the federal government continues to proclaim loudly that it operates under the rule of law it cannot be operated to treat court orders with disdain. To that extent, El-zakzaky and his wife must be released from the illegal custody of the State Security Service since the federal high court has dismissed the official claim that they are held in 'protective custody.'
"A government which is desirous to secure conviction of persons charged with criminal offences cannot treat the orders of the same court with disdain and impunity."
El-Zakzaky has been in custody since December 2015.