Prominent lawyer and Senior Advocate of Nigeria, Femi Falana has called on the president to look into the deaths caused by the movement of thousands of heads of cattle in the country.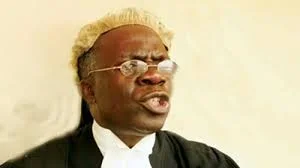 He also said that the federal government should act swiftly to salvage the situation which is taking the lives of innocent farmers, destroying farmlands and many other tragedies.
In a related report, Senator Ben Murray-Bruce has also likened the deaths causd by Fulani herdsmen to that of Boko Haram. Fulani clashes more than Boko Haram, hence drastic measures should be taken to avert the situation, he said.
PLACE YOUR ADVERT HERE
Connect with Politics News Readers!
[1629]