✅ NEW - get your business listed and your information shared across social media.
Femi Fani-Kayode, Nigeria's former aviation Minister has lashed out President Muhammadu Buhari for giving three key posts to Hausa-Fulani in one day.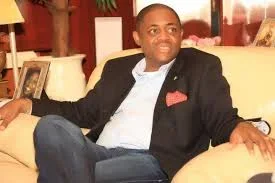 In a Facebook post, Fani-Kayode said that Buhari decided to appoint northerners as Acting Secretary to the Government of the Federation, Acting Director General of National Intelligent Agency as well as MD of NEXIM Bank.
He wrote, "Three major appointments were announced yesterday. Acting SGF, Acting DG NIA and MD NEXIM Bank. All three went to Hausa-Fulanis. Meanwhile a few days ago Buhari rewarded the Fulani militants and herdsmen for butchering Nigerians by appointing their official spokesman as the Secretary of the Federal Character Commission."