Former Minister of Aviation, Femi Fani-Kayode has been released from prison after 24 days in detention.
Fani-Kayode, who was released on Monday tweeted:
"Thanks be to God. After another 24 days in detention I am finally out. Thanks for all ur love, prayers and support. We shall prevail"
.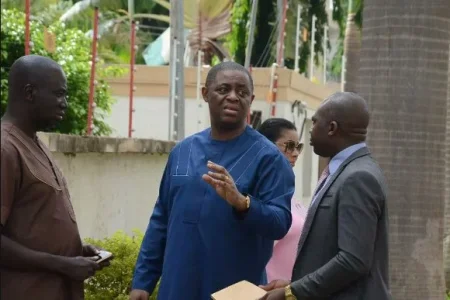 Fani-Kayode, and two others trial was stalled on Monday for an alleged fraud of N4.9bn before the Federal High Court in Lagos.
Related: Fani Kayode's Trial Stall At High Court, Lagos
[9475]