✅ NEW - get your business listed and your information shared across social media.
Former Aviation Minister, Femi Fani-Kayode has weighed in on Apostle Johnson Suleiman's sex scandals.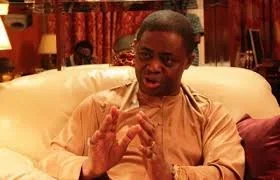 He said that the same people who were responsible for the collapse of Prophet T.B Joshua's synagogue Church, General Azazi and Gov. Yakowa's helicopter crash were behind the Apostle Suleiman sex scandal.
In a Facebook Post, Fani-Kayode wrote, ''There are strong speculations that Prophet TB Joshua's Church was brought down by a remote control device and not a faulty foundation.
''There are strong speculations that General Azazi and Gov. Yakowa's helicopter was brought down by a similar device and by the same people and not by pilot error. I intend to write more on both of these terrible events later and I have almost completed my research.
''For now I will say this much: it appears that those behind both events were fifth columnists in President Goodluck Jonathan's intelligence agencies and they were inspired, sponsored and encouraged by certain forces from outside government.
''The objective was to weaken Jonathan and ultimately to get him out of power.
''It appears that the same group are now after Apostle Suleman for daring to challenge their friends in high places and for taking on those that they are using to commit mass murder, genocide and other hideous crimes.
''Nigerians pray hard and beware!''