✅ NEW - car park, swimming pool, 24 hours light/security and more.
The Minister of Housing, Mr. Babatunde Fashola says there would be changes in the policy direction of the Buhari's administration in the settlement sector.
This, he said, would commence in the 2016 budget implementation when the Federal government would spend N10b to build low income housing estates in each of the 36 states of the federation and the Federal Capital Territory, FCT.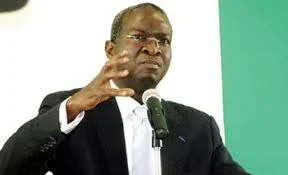 It will be recalled that the Obasanjo's administration upturned the policy of the Shehu Shagari administration by declaring that government would no longer build houses for people to occupy, hence he sold off all government houses built during the Shagari era.
Fashola maintained that the government would understudy 'Jakande and Shagari's housing estates model to develop affordable housing units for the masses. This would involve building 40 blocks in each state.
He noted that the immediate past administration budgeted less in the housing sector of the economy, promising to reverse the trend.