✅ NEW - car park, swimming pool, 24 hours light/security and more.
Governor Ayodele Fayose of Ekiti State, on Sunday, said that the statement issued by the Presidency on President Muhammadu Buhari's sudden vacation was vague, saying, "Nigerians deserve to know the truth about their President because the President is an open book that every Nigerians should be free to read."
He said it was suspicious that a president, who told Nigerians that he was embarking on official visit to France and Britain, last Tuesday, would suddenly commence a five-day vacation while still in the United Kingdom.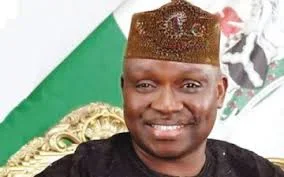 In a statement by his Special Assistant on Public Communications and New Media, Lere Olayinka, the governor, who prayed for safe return of the President, said "Nigerians deserve to know where exactly their president is spending his vacation."
He however commended the President for handing over to the Vice President as stipulated by the Constitution of the country.