Governor Ayodele Fayose of Ekiti state has earlier declared that only the members of Joint Heath Sector Unions (JOHESU), who have indicated interest to back out of the ongoing strike in Ekiti state will be paid the January Salary. The organized labour has replied that only the body could suspend the industrial action and that no other authorized body could do so.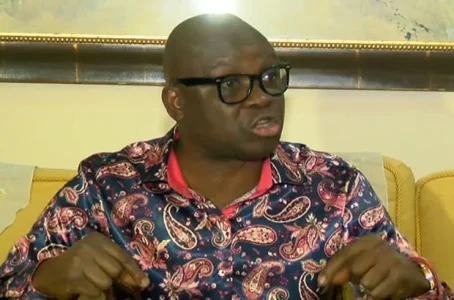 It also urged the workers to disregard the threat by the Head of Service, Dr Olugbenga Faseluka ordering senior workers to resume work on Tuesday or face the dire consequences of their actions.
As a way of dividing the workers and weaken the strike declared by the Nigerian Labour Congress, Trade Union Congress and Joint Negotiating Council, to press for payment of five month salary arrears, Fayose on Friday threatened to invoke the doctrine of no-work-no-pay rule, probably to coerce the striking workers to return to their duty posts.
The TUC Chairman, who spoke in a telephone interview with Daily Post , said all workers must remain at home pending the time the labour leaders would suspend the strike.
[1907]