✅ NEW - get your business listed and your information shared across social media.
The General Overseer of Omega Fire Ministries, Apostle Johnson Suleman, has alleged that Festus Keyamo and those he described as his paymasters have concluded plans to unveil cloned video clips to justify their claim he has had an amorous relationship with his accuser, Stephanie Otobo.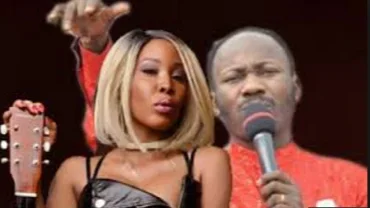 Suleman equally claimed that Keyamo and "his paymasters" have also decided to kill or terribly harm Otobo in the bid to frame him or his agents as being responsible for the heinous act.
The Communications Manager to Apostle Suleman, Phrank Shaibu, in a statement in Abuja said intelligence available indicated that Keyamo and his paymasters are bent on nailing the pastor for daring to stand and speak up against the ploy by leaders of a section of the country against Christians.
The statement, released on Friday, said: "We have it on good authority that some persons have been in a hotel in Lagos where they are daily undergoing voice training and learning how to speak like Apostle Suleman. Others are also recreating scenes and editing video clips to give the impression that our Senior Pastor is involved. All in a bid to want to nail him."
Apostle Suleman is however worried that Otobo may be killed or severely harmed as a ditch effort to implicate Suleman, giving that all other plans to nail him has failed abysmally.
He said: "That is our fear. That they would not be patient to allow the courts do their job. In fact, they have not even gone to court. They are not ready to wait for the truth to come out. We are reliably informed that they may kill her or cause severe bodily harm and turn round to say that it is our pastor that did it. We cannot put anything past them at this stage."