✅ NEW - get your business listed and your information shared across social media.
Yoruba Actress, Feyisara Hassan, claims that being a baby mama is better than being a wife.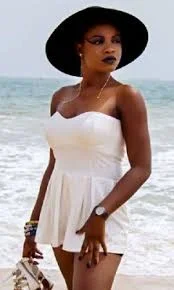 Speaking with VANGUARD, the actress said, ''What most people don't know is that being a babymama is even better than being a wife.
''Frankly, I am not against any woman opting to be a babymama, in fact I believe it is good and more peaceful. Being a babymama you enjoy the father of your baby more than if he were your husband.
''You can have access to him whenever and wherever you want without any family pressures or restrictions. When you are a wife, there are limitations and restrictions and there's little room for heartaches. More women are opting to be babymamas because their lives are more peaceful and enjoyable."