The Federal Government yesterday closed its case before the Code of Conduct Tribunal ( CCT) against the former minister of Niger Delta, Godsday Peter Orubebe, and adjourned to May 31, 2016 for him to open his defence.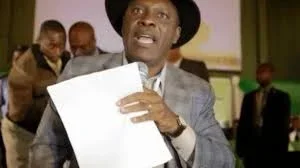 The Director of Public Prosecution ( DPP ) of the federation, Mr. Moses S. Odiri, who was represented by Ejike Augustine Orji (SSC), closed the government's case.
Dailytrust
PLACE YOUR ADVERT HERE
Connect with people interested in education, social, crime and health News!
[1191]