The Federal Government says it is aware of sources of funding of the Indigenous People of Biafra (IPOB) and is taking steps to block them.
The Minister of Information and Culture, Alhaji Lai Mohammed disclosed this on Tuesday when he appeared on a live TV programme "Good Morning Nigeria" on the Nigeria Television Authority (NTA).
"Terrorists do not publish where their funding are coming from. But we know the countries that are supporting IPOB.
"We know the sources of their funding though I am not at liberty to disclose them here.
"We are taking steps to block them and we are also taking a lot of diplomatic actions in respect of the countries that are supporting them".
The Minister said that most of the countries supporting the group were doing so based on ignorance.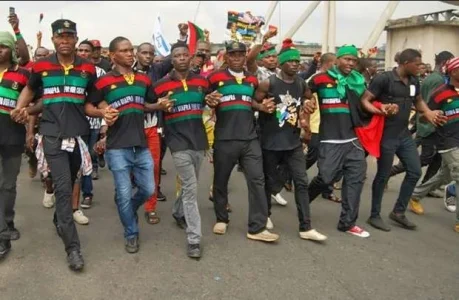 He said they had been hoodwinked to believing that "Nigeria is a country where Muslims persecute Christians" and a country where there is genocide.
"As we speak today, IPOB has written letters to many Governments outside Nigeria, international parliaments sending fake and cloned videos claiming there is genocide in Nigeria.
The minister charged the international community not to adopt double standard in dealing with IPOB and to be more diligent before making any pronouncements.
He said what the countries would never accept in their territories, should not be condoned or encouraged in Nigeria.
The minister justified the actions of the military for declaring IPOB a terrorist group as well as its proscription by the South-East governors.
[1194]