✅ NEW - car park, swimming pool, 24 hours light/security and more.
Finance Minister, Kemi Adeosun has hinted that the federal government have directed the release of funds for the 2016 Rio Olympics.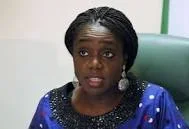 The minister said this while responding to questions on the monetary and fiscal policies adopted by the nation at the floor of the senate today.
Adeosun noted the Sports Ministry have been contacted and all is set for a successful campaign by the country at the tournament.
"I spoke with the Director of Finance of the Ministry of Youths & Sports and funds for the Rio Olympics are being released," Adeosun emphasized.
The Summer Olympic Games in Rio de Janeiro, Brazil, are from August 5 to 21, 2016.