The federal government has described as "unfortunate and unacceptable" the position of the US government on the declaration of the Indigenous People of Biafra (IPOB) as a terrorist group.
The US embassy in Nigeria had said under the laws of its country, the Biafra group cannot be declared a terrorist organisation.
But speaking on 'Focus on Africa', a BBC television programme, Lai Mohammed, minister of information, defended the decision of the government in that regard.
"It is very unfortunate, if countries decide to pick and choose which organisations are terrorists and which are not, bearing in mind that terrorism has no boundary," he said.
"I think what we should do is that every country should work together to ensure that terrorism does not thrive.
"The acts and utterances of IPOB were acts and utterances of terrorists.
"For instance, Nnamdi Kanu, the IPOB leader was caught on tape, saying that they want Biafra and not peacefully, but by force.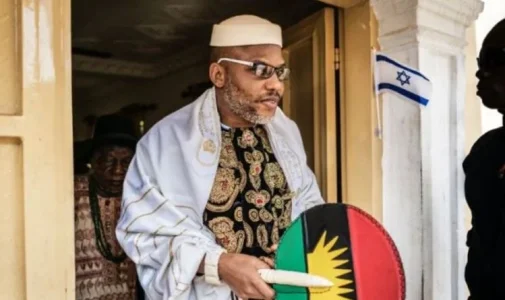 "He declared that if they do not get Biafra, Somalia will be a paradise with the kind of mayhem they will unleash on Nigeria.
"The group openly embraced arms and ammunition and the leader set up Biafra National Guard, Biafra Secret Service and openly attacked army formations."
When asked by the anchor of the programme, Peter Okwoche, why "other militarised group" like the herdsmen had not been classified as terrorist groups, Mohammed said "acts of criminality should not be confused with terrorism acts".
"When an organisation decides to not just attack the army but set up its own parallel government," he said.
"When an organisation openly solicits for arms all over the world; when an organisation starts issuing out its own passports and currency and does not recognise the democratically elected government, then it becomes a different thing."
PLACE YOUR ADVERT HERE
Connect with Politics News Readers!
[1346]