The Federal Government of Nigeria has denied plans to convert embattled airline, Arik Air, to a national carrier.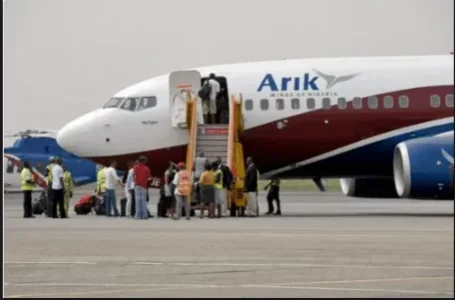 Reacting to the rumour, the Deputy Director, Press and Public Affairs, Aviation Ministry, Mr. James Odaudu, explained that the report was false and unfounded.
He explained that the government only intervened in Arik through AMCON in order to save the carrier from collapse, adding that the Minister of State for Aviation, Hadi Sirika, had never given an inkling to suggest that Arik will be converted to a national carrier.
Odaudu said, "I have heard such claims too and they are just speculations. The federal government is not planning to convert Arik Air to a national carrier, I don't have that information. Like the minister has always stated, the federal government will establish a private sector driven national carrier.
"As far as I know, I don't think the government will want to start a national carrier with an airline that is full of encumbrances like Arik Air. Why did AMCON take over Arik Air? It is because of the problems faced by the airline."
"We've heard even senior officials of the airline saying that the Federal Government wants to take over Arik because it wants to establish a national carrier, but to the best of my knowledge that's not true. The truth is that as far as government is concerned, the more healthy airlines we have in the country, the better for us
[1478]