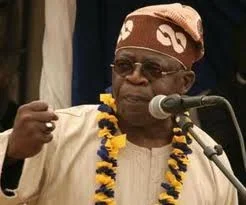 Former Lagos State governor Asiwaju Bola Tinubu yesterday said the federal government is planning to try former governor of Adamawa State Murtala Nyako, after forcefully removing him, on a treasonable felony that might see Nyako being imprisoned for life.
The Presidency and the Peoples Democratic Party (PDP), he said, were behind the impeachment of Nyako. In a statement made available to journalists in Lagos, the national leader of the All Progressives Congress (APC) said President Goodluck Jonathan's ambition of gluing himself to power could destroy the nation's democracy.
Tinubu said the government harassed the governor through the media, noting: "This kangaroo impeachment is government's way of punishing Nyako. The plan is to use the content of the letter he wrote to the northern governors as a basis to try him for treasonable felony and eventually sentence him to life imprisonment.
Click here to read more
Source: #Leadership
[4311]