The federal government has urged its Spanish counterpart to dialogue with Catalonia, as tensions rise over the region's attempt to secure independence.
In a statement on Friday, Tope Elias-Fatile, spokesman for the ministry of foreign affairs, said a constitutional solution was the way forward to broker peace between both sides.
"The government of the Federal Republic of Nigeria has watched with keen interest, the recent development in Spain, following the declaration of independence by Catalonia," the statement read.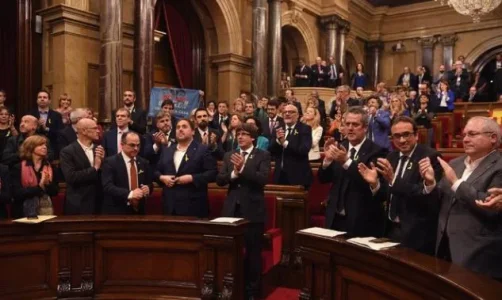 "In the interest of peaceful and harmonious co-existence, we encourage both parties to act within the framework of the constitution, embrace dialogue and reach a peaceful solution to this matter.
"We are confident in the ability of the Spanish government and its institutions to resolve the issue amicably and secure the unity and territorial integrity of Spain."
The European Commission- the executive arm of the European Union- had in October confirmed that the Catalan independence referendum was "not legal" under Spanish law
[1326]