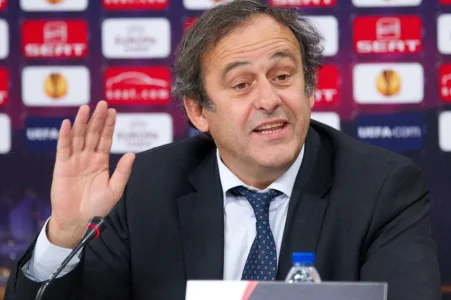 FIFA president Sepp Blatter could once again emerge unopposed as the leader of the world football governing body,with UEFA president Michel Platini opting to continue with his job.
It was thought that Platini will go up against Blatter at the next elections,after he criticised the 78-year old with the way he operated the football body.
But at a UEFA congress that had 54-member nations in attendance,Platini signified his intention to continue as their president,and he was applauded by the delegates.
Platini noted that his priority at the moment is UEFA,adding that he will not stand against Sepp Blatter for the FIFA presidency.
If he had stood,many believed that he would have given Blatter a good run for the presidency,but it now looks as though the Swiss administrator will run unopposed.