The Niger-Delta Coalition, has called on the Senate to screen the former Rivers state governor, Mr. Rotimi Ameachi as minister, saying that they supported Buhari during the presidential election because of Amaechi.
The ex-militants, led by their president, Mr. Young Piero and secretary, Toriomo Excel, said on Tuesday, in Abuja, that Amaechi was the 'Lion of Niger Delta' and that he represented the 'Change' the All Progressives Congress (APC) stood for.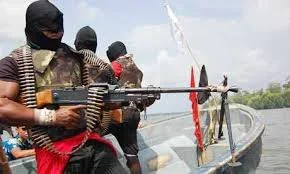 "We are using this medium to call on the leadership of the Senate not only to screen this notable personality for the benefit of Nigerians and Niger Delta, but his contributions to President Muhammadu Buhari's success."
The militants said, "It is time for the Senate to recognised him and some others who worked for the peace enjoyed during the last general election. The Niger Delta Coalition does not see any reason why he (Ameachi) has not been screened by the Senate. He is a leader, a coach, an instructor, a mobiliser and a motivator who put his life, family and the lives of many that believed in the struggle to bring about the change Nigeria is talking about today".
The statement added that: "We supported Buhari-led APC because we wanted change. The Senate should know better that a fight against Amaechi is a fight against the progressives; a delay to screen Ameachi is against the peace-loving people of Niger-Delta and millions of Nigerians.
[2431]