A gunman has stormed a gay nightclub in Florida and killed 50 people.
Witnesses say the lone gunman, named as Omar Mateen, began firing inside the Pulse Club in Orlando shortly after 2am.
The club was packed with revellers enjoying a night out when the gunman opened fire.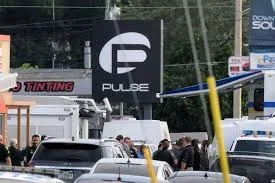 Police say about 42 people were also injured during the attack.
There has been no claim of responsibility for the attack on jihadi forums, but ISIS sympathizers have reacted by praising the attack on pro-Islamic State forums.
Officials, aided by the FBI, warned that a lengthy investigation was ahead, given the number of victims and the scope of the violence.
[925]