✅ NEW - car park, swimming pool, 24 hours light/security and more.
The National Bureau of Statistics (NBS) said that the country's inflation as measured by Consumer Price Index (CPI) further dropped to 16.05 per cent in July from 16.10 per cent in June.
The NBS made this known in its CPI July 2017 report released on Monday in Abuja.
According to the bureau, this is the sixth consecutive decline in the rate of inflation since January. This, it stated was 0.32 per cent points lower than the rate recorded in June -16.10 per cent.
Core inflation drops for 7th consecutive month to 12.20% in July from 12.50% in June and by 1% m o m from 1.31% in June, 2017.
On a month-on-month basis, the Core sub-index increased by 1.00 percent in July, 0.32 percent points lower from 1.32 percent recorded in June.
Food pressure continued into July as food inflation rises to 20.28% year on year from 19.91% in June but drops m on m to 1.52% from 1.99%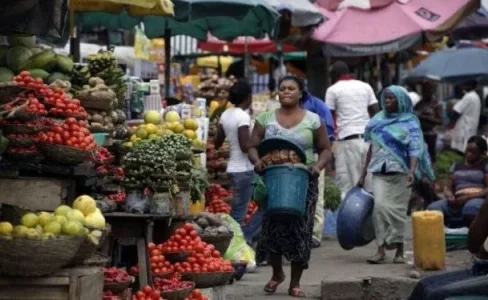 The July inflation rate suggest that the prices of goods and services is still high relative to last year's base prices, signaling that Nigeria still has a long way to go, if we are to achieve price stability.
The impact of a slow inflation rate also means, interest rates, which the government has been trying to bring down, will remain stubbornly high, especially for government securities such as treasury bills and bonds. Lending rates which has remained north of 20 per cent will also remain at these levels except the CBN decides to withdraw some of its monetary tools that have been geared towards tightening money supply.