✅ NEW - car park, swimming pool, 24 hours light/security and more.
For the umpteenth time, Med-View Airline has apologized to passengers who were affected by operational hitches between December 22 and 27, 2017.
The Chief Executive Officer (CEO), Alhaji Muneer Bankole, in a statement released on Wednesday said, "We sincerely offer our unreserved apology to all our esteemed customers/passengers for the inconveniences experienced between December 22 and 27, 2017 due to challenges in our flight operations."
He explained that the airline's ordeal started on December 22, 2017 in the UK when its fully boarded B777 aircraft made an air return to London Gatwick for safety reasons which called for serviceability checks and certification lasting 72 hours.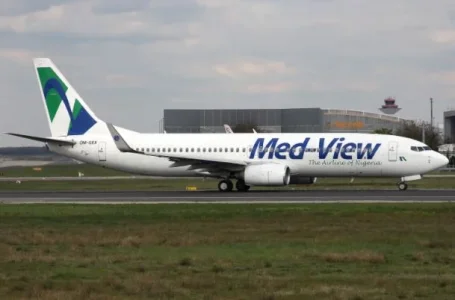 He said the airline's spirited efforts only paid off on December 24, 2017 with relief flights but the holiday's period compounded the backlog of passengers, which stretched to December 27 even though two aircraft were deployed.
Bankole said, "We recognized and acknowledged that the little we did to ameliorate your pains cannot compensate adequately for the days you lost, and not being able to meet with your loved ones or keep important appointments during the Yuletide season while your flights were rescheduled."
Bankole said the flight challenges also affected the Lagos-Abuja-Dubai route.
He thanked on all the passengers who showed understanding and perseverance while the airline made efforts to tackle the challenges, adding, "All our operations are woven round on the safety of passengers and crew, and nothing will compromise this."
He however disclosed that the airline has normalized its flights on the Lagos-London and Lagos-Abuja-Dubai routes.