A former Governor of Zamfara State Senator Ahmed Sani Yerima has joined queue of awaiting President of the country should President Muhammadu Buhari declines to seek a re-election and if Nigerians endorse him.
He told newsmen on Sunday in Abuja that his announcement does not negate his avowed commitment to support President Buhari if he decides to re-contest the 2019 election.
Yerima representing Zamfara West in the ruling All Progressives Congress (APC) and who seconded the motion by the National Executive Committee (NEC) of the party for the President to run for the 2019 election, said he would not contest against him.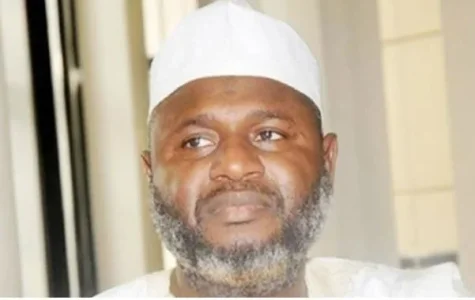 He said that nobody will condemn him, if he decides to contest for the presidency because he has got the right endorsement he need to contest for the position and that he is in politics to serve the interest of the masses and not for sheer glory or showoff.
"I am in politics not for personal aggrandizement but for the sheer glory. I am in politics to serve. And I have not failed to do that," Yerima said.