Newly appointed manager and former Chelsea player, Frank Lampard, has won his fourth game as the manager of the club, beating Spanish giant, Barcelona 2-1.
Chelsea team recorded their second pre-season victory, as they beat Spanish champions Barcelona 2-1 at the Saitama Stadium in Tokyo. Frank Lampard who …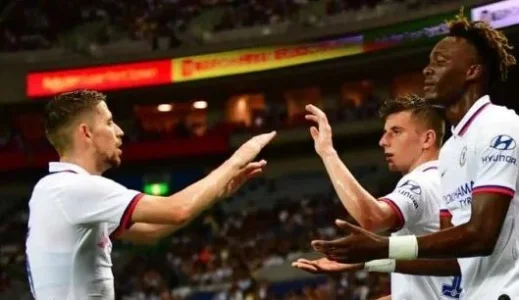 read more via Information Nigeria –
https://ift.tt/2LBGg6f
Get More
Nigeria Sports News
PLACE YOUR ADVERT HERE
Connect with sports news readers!
Last edited by a moderator:
[232]