✅ NEW - car park, swimming pool, 24 hours light/security and more.
As fans and friends of Kenyan rapper, Wangechi and her friend, Tewa continue to pray for their full recovery, under the tags #PrayForWangechi' and #PrayForTewa following the
car accident that claimed the life of their friend, Tiona
, fresh facts have emerged on how the Tiona once attempted suicide.
A close look at her personal blog revealed that she had tried committing suicide a while back and the fact that she had lost both parents did not make it any easier.
"Lately, I've been thinking of the time I was suicidal.. There really isn't anything good about that time. I don't recall a happy moment or a time I smiled. I was just... Dead, I guess. I was literally numb to everything; I had no one to talk to. I'm an only child with two parents that are gone. The only thing I have left are my thoughts, which aren't good. I keep of thinking on that day... Maybe I should have continued to cut myself... Maybe I should have killed myself when I had the chance; I should have just grown some balls and cut my wrist in peace. I really don't feel like there's anything in this life for me. It's like one bad thing happening after the other to me... I'm only 20 and I've seen life more than any 32 year old has and I hate that. Why does it have to be struggle after struggle for me? Pain after pain, disappointment after effort... It's like God is giving me a sign to end my suffering... to just go and be with my mother... Isn't death supposed to be peaceful? Isn't heaven place to be one with yourself? I'm not sure but I'm curious enough to find out."
Click here to read more
Source:
StandardMedia
#Tiona #Wangechi #TionaAttemptedSuicide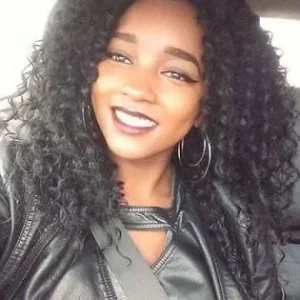 Tiona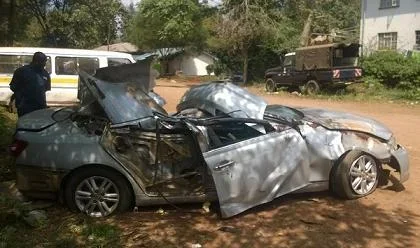 The car that crashed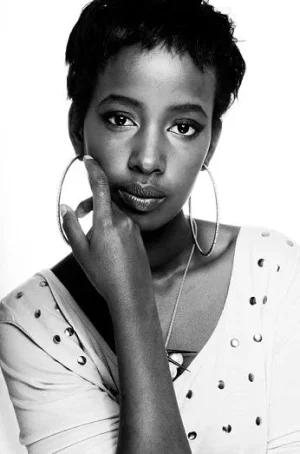 Wangechi