The Peoples Democratic Party, Lagos State chapter, has decried the fuel scarcity in the country, claiming that it was APC's Christmas gift to Nigerians.
Mr. Taofik Gani, the Publicity Secretary of Lagos PDP, said this in a recent interview the Punch
Mr. Gani recalled that President Muhammadu Buhari promise Nigerians there would be no scarcity again in the country, but claimed that the situation had worsen.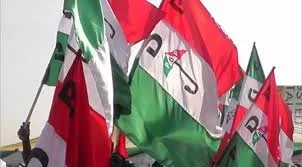 "The first Christmas that Nigerians, especially Lagosians, will mark under the APC will go down in history as one of the worst due to the worsening fuel scarcity. The electricity supply which President Buhari promised last year has not come to pass and those who want to use generators cannot make use of generators as filling stations are not dispensing fuel in jerry cans."
Gani also lambasted Alhaji Lai Mohammed, Minister of Information and Culture, for blaming former President Goodluck Jonathan for the fuel scarcity.
PLACE YOUR ADVERT HERE
Connect with Politics News Readers!
[1176]