The Catholic Diocese of Nnewi, yesterday alleged that suspected Fulani herdsmen armed with dangerous weapons including guns, attacked and kidnapped the Rector of Tansi Major Seminary, Rev. Fr. Dr. Emmanuel Dim, while two other priests Rev. Frs. Jude Chukwuneke and Jude Ezeokana who were in the same vehicle with him escaped with various degrees of gun shot wounds.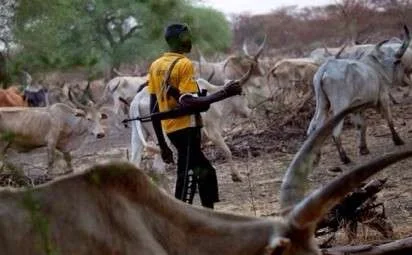 Addressing reporters at the Nnewi Catholic Diocese Media House, located in Assumption Cathedral Nnewi, Director of Communication of the Diocese, Rev. Fr. Hyginus Aghaulor, alleged that the herdsmen called, and demanded for a ransom of N2.5 million.
He said: "Catholic Bishops Conference of Nigeria, CBCN, has decided and directed that ransom should not be paid for the kidnap of any of its priests and anybody that is demanding for ransom for the release of any priest kidnapped is wasting time.
"If anybody or group goes ahead to pay ransom for the release of any priest, the person or the group is on his own."
In a statement issued after addressing reporters, "the three Catholic priests were returning from Nsukka to Onitsha and Nnewi, after a condolence visit to Rev. Fr. Uchenna Ezeh of Nsukka Diocese who lost his mother, before they were attacked and while Rev. Fr. Dim is still being held by the herdsmen- kidnappers who are demanding a ransom of N2.5 million, Rev. Fr. Ezeokana, who lectures in both Fr. Tansi Major Seminary Onitsha and Nnamdi Azikiwe University Awka, received treatment briefly at a hospital in Nsukka, but is now recuperating at Awka his home Diocese.
"Rev. Fr. Chukwuemeka, who is the Chaplin of St Camillus de Lellis Chaplaincy, College of Health Science, Nnamdi Azikiwe University, Nnewi ,who was shot on the head has been transferred from Memphis Specialist Hospital Enugu to Nnamdi Azikiwe University Teaching Hospital, Nnewi, where he is currently receiving treatment."
[667]