✅ NEW - get your business listed and your information shared across social media.
Mr. Paul Erokoro (SAN) appeared today as a counsel to the Senate President, Bukola Saraki at the Code of Conduct Tribunal.
The Senior advocate revealed to the tribunal properties owned by Senator Bukola Saraki in 2003: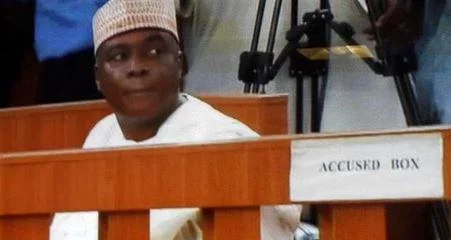 Vehicles worth N263,400,000.
1. Mercedes Benz S320 valued at N16m
2. Mercedes S500 valued at N20m
3. Mercedes G500 valued at N6m
4. Mercedes V220 valued at N2m
5. Ferrari 456GT valued at N25m
6. Navigator valued at N15m
7. Mercedes MN240 valued at N8.5m
8. Peugeot 405 valued at N2.9m
9. Mercedes CLK 320 valued at N9m
10. Mercedes E320 valued at N11m
11. Mercedes G500 bullet proof valued at N45m
12. Mercedes S500 valued at N30m
13. Lexus jeep bullet-proof valued at N30m
14. Linclon Navigator bullet proof valued at N25m.
Landed property was worth between N2.5bn and N3.5bn
Cash worth about N50m.
TOTAL
Saraki's total asset in 2003 - $22m
Wife - £12m
First child - €2.6m
Second child - N4bn