✅ NEW - get your business listed and your information shared across social media.
The former governor of the Central Bank of the Gambia, Amadou Colley has reacted to his unceremonial removal by the government.
Colley was sacked on Tuesday by President Adama Barrow after six years in the top job.
He was removed together with his deputies Basiru Njai and Oumie Savage-Samba and director of finance, Ousainou Corr.
No reason was given for their removal.
Bakary Jammeh, a senior researcher at the bank, has been named as the new governor.
Mr Colley said although he was surprised at his unceremonious removal, he is proud to have served the Gambia for over three decades.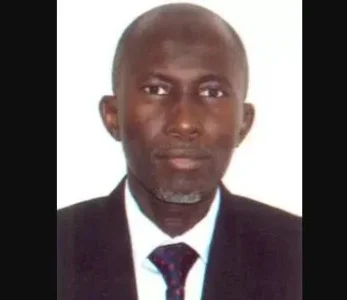 "I am honoured to have the opportunity to serve my country for 30 years in various capacities," he told the independent Point Newspaper.
" I am proud to say we did our best to salvage the economy and the monetary system of the country. We had experiences of serious challenges but we did our best to confront them.
"I thank my staff at the bank, the staff of the Ministry of Finance, and the staff of the commercial banks for a good working relation throughout my tenure. I wish the new team success."
Gambia is experiencing high inflation and depreciation of the local currency.
The country's economic growth in 2016 is now estimated to have reached only 2.2 per cent, down from 4.3 per cent in 2015, due to limited availability of foreign exchange, weak agricultural output and the effect of the political impasse on tourism during high season.