There is so far no sign that Gambia President, Yahya Jammeh, plans go any where on 19 January as he appears to be digging in.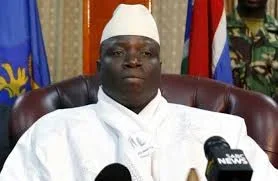 The latest action by his government was the closure of another private radio station Hilltop Radio, based in Banjul.
Recall that Teranga FM Radio was the first to be closed the the Gambian leader.
The closure came amidst an escalating political crisis caused by President Yahya Jammeh's refusal to accept his election defeat, by real estate businessman Adama Barrow.
Jammeh, who seized power in a 1994 coup, initially conceded defeat to Barrow but then called for fresh elections, drawing condemnation from local opponents and foreign powers.
It was not immediately clear why the two stations were targeted by Jammeh, under whose 22-year authoritarian rule the media has come under regular attack, rights campaigners say.
[1171]