✅ NEW - get your business listed and your information shared across social media.
Former President Goodluck Jonathan has denied entering into any peace deal with the Boko Haram sect during his administration.
In an interview with Quartz, a news website, on the sidelines of his recent press conference at Geneva, Switzerland, Jonathan said his government did not set up any negotiating team.
"I did not negotiate with Boko Haram. The government never set up a team," Quartz quoted him as saying.
Accoding to TheCable, top government officials including Reuben Abati, Jonathan's spokesman and Hassan Tukur, principal private secretary of the former president, confirmed the phantom peace deal during their tenure.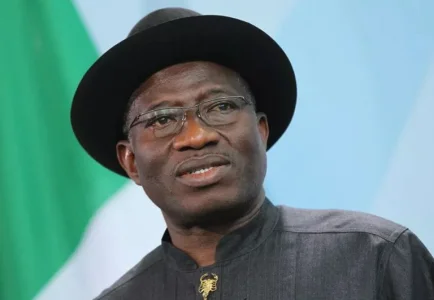 Tukur had told the Voice of America that the government was meeting with Danladi Ahmadu, Boko Haram's representative, and high-level officials from Chad and Cameroon.
Subsequently, Abati buttressed Tukur's statement by saying he was optimistic that the talks would produce "concrete and positive". But Abubakar Shekau, leader of the group, embarrassed the immediate past government in a video, which he released weeks after the sect staged several attacks, which contradicted the terms of the said peace pact.
"We have not made ceasefire with anyone. We did not negotiate with anyone… It's a lie. It's a lie. We will not negotiate. What is our business with negotiation? Allah said we should not," Shekau had said.
TheCable