The Peoples Democratic Party (PDP) over the weekend said former President Goodluck Jonathan was responsible for the recent visit by Facebook Founder and CEO, Mark Zuckerberg to Nigeria.
Dayo Adeyeye, spokesman of the PDP caretaker committee, said this in a statement issued on Saturday.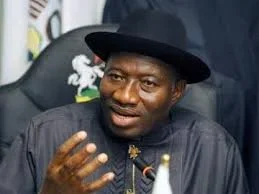 The statement claimed that the visit of Mark Zukerberg to Nigeria would not have happened if Jonathan had not set up the two ICT incubation centres in Lagos and Calabar.
On the economic crisis, Adeyeye said that Jonathan saw recession coming and had plans to tackle it, but some members of the party who are now in the All Progressives Congress (APC), frustrated it.
[7375]