The Ekiti State Governor, Ayodele Fayose, has reacted to President Muhammadu Buhari's declaration to contest the 2019 election, saying the country does not need him (Buhari) in 2019.
Mr Fayose, who gave his reaction on Monday while speaking to journalists in Ado Ekiti, said if the president was given another term, he would "kill Nigeria".
According to him, if Mr Buhari was unable to "read the handwriting on the wall" and know when to call it quits, Nigerians would show him the exit door in 2019 by voting him out of office.
Mr Fayose noted that Mr Buhari was not only too old to lead the country well, but has "bungled the opportunity given him by his woeful performance."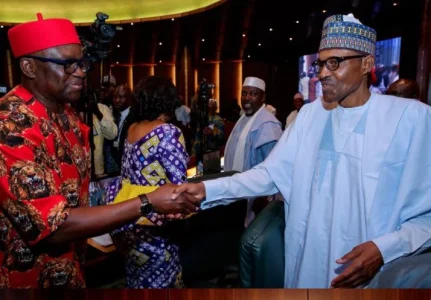 READ MORE HERE
[1080]