Gov. Peter Obi of Anambra on Wednesday released N1 billion to public and missionary secondary schools in the state to improve their laboratories and libraries.
Presenting the money in Awka, Obi said that over 500 secondary schools in the state would receive N2 million each for the improvement..
We are beginning to do a new thing for the future of our children which had never been done before in the state,'' he said.
He assured that his administration was committed to improving the standard of learning for students for the overall benefit of the state.
The governor urged the Chairman of Anambra State Universal Basic Education Board (ASUBEB), the Head of Post Primary Secondary Schools and the Commissioner for Education to ensure that the fund was effectively utilised.
Obi said the state government would inject more in the technical colleges, stressing that the administration had, in the past, given out N27 million which was allegedly not used properly.
He said that the state had spent about N30.5 billion to clear the backlog of gratuity of the state workforce from 1996 to 2012, particularly the teachers.
The state government is not owing the pensioners, except the increment which they are agitating to get.
Ten new laptops will be given to each of the secondary schools even when they had earlier received such equipment for learning.
We will instal the Internet to every secondary school which service guaranty and subscription had been paid for three years.
We will not want to overload the in-coming administration that is why we had made the payment ahead,'' Obi said.
Mr Godfrey Ajiba, the Chairman, All Nigerian Conference of Principal of Secondary Schools (ANCOPSS), Anambra chapter, commended the governor for his gesture to improve the standard of education in the state.
Chief Victor Umeh, the National Chairman of All Progressives Grand Alliance (APGA), said that it had not been so good in all sectors until the party took over leadership in the state.
He assured that the party would continue to provide good governance if its governorship candidate, Chief Willie Obiano retained the position in the forthcoming Nov.16 election.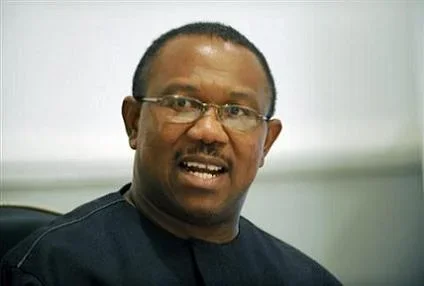 [1290]