✅ NEW - car park, swimming pool, 24 hours light/security and more.
Governor Ibrahim Gaidam of Yobe has assured Igbos that he will use full resources of law enforcement to see that nobody intimidate or threaten them in the state.
The governor, in a statement signed by his Director Press and information to the governor, Mallam Abdullahi Bego said he had followed recent media reports indicating that some Northern youths have issued threats to Igbo people living in the North to leave this part of the country before October 1st in response to agitation for the creation of the State of Biafra by the Nnamdi Kanu-led Indigenous People of Biafra (IPOB) organisation.
He considered the threat against the Igbo as unfortunate, unlawful, and unwarranted.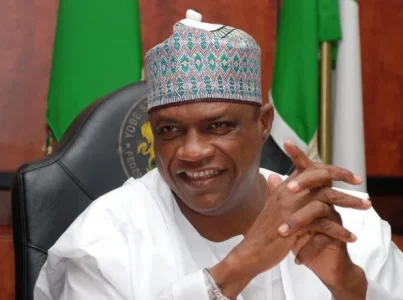 "Like other Nigerians, the Igbos have a right that is fully guaranteed by our constitution to live in any part of the country of their choice.
"As a multi-ethnic, multi-religious and multi-cultural society, part of our nation's strength lies in the diversity of its people. It is what has moved every successful nation forward.
The governor said in Yobe State, the Igbos, like the people of other ethnicities, have lived and engaged peacefully with their neighbours.
"The Yobe State Government therefore assures them that it will not allow anyone to intimidate or threaten them and will use the full resources of law enforcement to see to that" the statement read.