✅ NEW - car park, swimming pool, 24 hours light/security and more.
A 50-year-old grandmother, Rita Eze, has confessed to being a member of a syndicate that allegedly involved in abducting children from Lagos and selling them in Anambra State.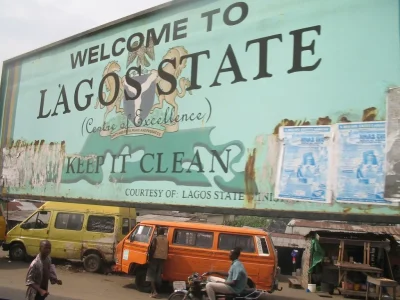 Eze was paraded along with one Ogochi Nwekei and Gladys Augustine at the Lagos State Police Command headquarters in Ikeja on Tuesday. The fourth suspect, Elizabeth, who was said to be ill, was not paraded.
Augustine, who claimed to be Mary John, connived with one Samuel, who is at large, to abduct three-year-old Oluwasemilore Adebiyi, from her parents' residence in the Alagbado area of Lagos.
To hatch the plan, 28-year-old Augustine enrolled for beads-making apprenticeship at Oluwasemilore's mother's shop in January, giving her name as Mary John. She fled to Anambra with the girl seven days after.
The girl was handed over to Eze, who confessed to selling her to Elizabeth through Nwekei, for N500, 000. Oluwasemilore was, however, recovered by the police after Augustine was arrested in the Badagry area of Lagos on February 23.
Speaking, Eze said Oluwasemilore was her first abduction. She said Samuel had lied to her that he and Oluwasemilore's mother, Tobiloba Adebiyi, gave birth to the girl, but she (Tobiloba) denied him access to the girl.
The Cross River State indigene stated that Samuel introduced Eze to her as his mother and promised her N50, 000 if the plan worked out.
She said, "I came to Lagos in 2010 and I worked as a housemaid. I used the money I got to open a shop. Eventually, I was sent away from the shop and I needed money to start another business. I met Samuel at Mowo bus stop in Badagry in January.
"He said he impregnated a woman and the woman (Tobiloba) left him to marry another man. He said he wanted to get back the child, but the woman refused. He asked me to work for the woman in order to snatch the child and he promised to give me N50, 000. On the day I snatched the girl, I took her to a bus stop and bought her a snack.
"When I took the girl to Samuel, he said I should take her to his mother, Mrs. Eze, in Anambra. He said he would tell the girl's mother that he was the one who took her. I later returned to Lagos, thinking he had told the woman. I was surprised when the police arrested me."
The grandmother, Eze, told Punch that she took N40,000 from the proceed, gave Augustine N60,000 and sent the remaining sum to Samuel. She added that she used the money to pay the rent on her apartment.