✅ NEW - car park, swimming pool, 24 hours light/security and more.
Gulder Ultimate Search (GUS) XI has seen 7 contestants evicted from the show but the latest eviction of Noela Iroh from the ongoing reality TV show leaves six contestants (Appi Samantha, Otti Canon Chimenem, Nne Cosy Joe, Afolabi Emmanuel Olusegun, Ubachukwu Chinedu and Addoh Evi) left to compete for the prize of N10 million and a brand new SUV.
Iroh, a 25-year-old actress gave up in the middle of a task in the jungle as she could not find a way around the task of climbing a wall and was eventually evicted.
"My hands are too weak, I've tried, I don't know what went wrong sir," she said when asked by the anchor of the show, Chidi Mokeme why she could not complete the task.
#GulderUltimateSearch #GUS #NoelaIroh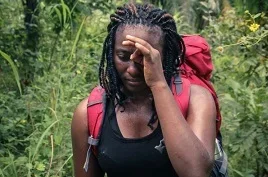 Noela Iroh