✅ NEW - car park, swimming pool, 24 hours light/security and more.
The Nigerian Bar Association, NBA, has waded in to the uniform debate involving the Comptroller General of Customs, Hameed Ali and the Nigerian Senate.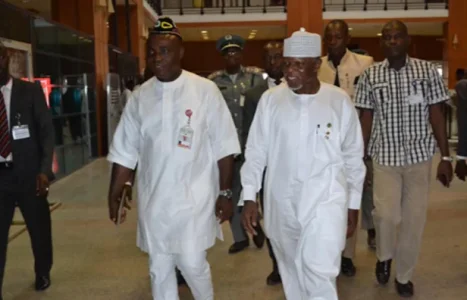 Vice-President of the association, Monday Ubani, slammed Ali for refusing to obey the Senate by appearing before it in uniform.
Ubani said, although no law compelled the Customs CG to appear before the Senate in uniform, Ali must demonstrate discipline and respect for national institutions by wearing uniform.
He added that if Ali would not wear the uniform of the agency he headed, the Presidency should reconsider his appointment.
Ubani said, "There are people who have retired in the military and later appointed to head sister agencies, and they still wore that agency's uniform.
"Someone like that was retired General Hananiyyah, who was appointed as the FRSC boss and he still wore the FRSC uniform.
"The Senate is being insulted by Ali's supposed indiscipline. This is democracy and the Senate, as the institution representing the people, deserves some level of obedience. The way forward is for Ali to behave himself and respect himself.
"Ali is saying he wants to get legal advice, but why didn't he seek the advice when taking up the appointment? Why is it now that he knows that he, as a head of a uniformed agency, has to appear before the Senate in uniform that he is seeking legal advice?
"There is no known law that Ali has flouted, but wearing uniform simply shows discipline, identification and respect for the agency one is heading.
"If Ali has been appointed to head an agency that wears uniform, and he says it is not his tradition to wear such, decency and discipline demand him to simply reject the appointment, rather than become the subject of controversy.
"If he insists on his refusal, what precedent is he setting for Customs officials? To me, it is more than the issue of law, it is about national ethos and discipline.
"The way forward is for the President, who appointed him, to take the decision. He is an appointee of the President, and the President should decide what is best for him since he is not comfortable to wear the Customs uniform.''