✅ NEW - car park, swimming pool, 24 hours light/security and more.
Hope rises for Nigerians as inflation rate in the country eased further in the month of May to 16.25 percent from 17.24 percent in April 2017, marked the lowest rate in a year.
Data released on Thursday by the National Bureau of Statistics (NBS) revealed that the drop was by 0.99 percent during the period.
It is also the fourth consecutive time the inflation rate was declining since January 2017, the NBS said in its latest report.
On a month-on-month basis, the headline index increased by 1.88 percent in May 2017, 0.28 percent points higher than the rate of 1.60 percent recorded in April 2017, indicating the existence of persistence pressure on prices despite the general decline in year on year inflation.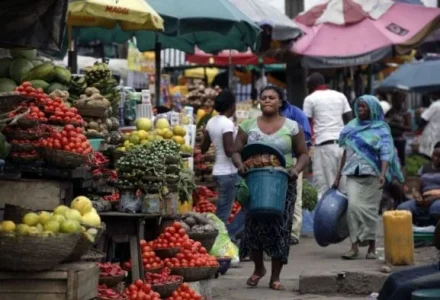 Month on Month inflation has cumulatively risen by 7.7% since January 2017," the Statistics stated.
According to the Nigerian Bureau Of Statistics report, percentage change in the average composite CPI for the 12-month period ending in May 2017 over the average of the CPI for the previous 12-month period was 17.63 percent, higher from 17.59 percent recorded in April 2017.
Also, the Food Index increased by 19.27percent (year-on-year) in May 2017, down by 0.03 percent points from the rate recorded in April (19.30 percent) indicating continued pressure in food prices.