Q: You are an ardent critic of this government, why are you so persistent in your criticism of the Muhammadu Buhari government?
A: Because I am a patriot. I do not have any other passport but the Nigerian passport. My value as a person is tied to the value of Nigeria and under Buhari that value has deteriorated faster than at any time in my life.
This government came in through propaganda and they are failing because of a lack of proper agenda.
Let us examine their campaign promises which made Nigerians vote for them.
They promised to fight corruption. Now, according to Transparency International's Corruption Perception Index, Nigeria is more corrupt today under Buhari than at any other time since Transparency International started keeping records!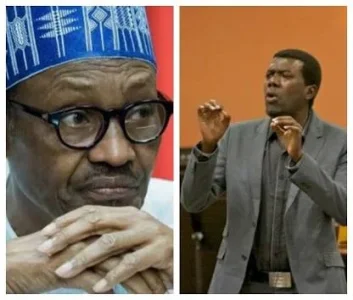 READ MORE HERE
[879]