✅ NEW - car park, swimming pool, 24 hours light/security and more.
The Central Bank of Nigeria On Wednesday sold the dollar at a weaker rate, traders say, in an effort to boost liquidity on the official market and narrow the naira's spread at the black market.
The Central Bank has been intervening on the official market to try to narrow the currency spread with the black market rate, which was 520 to the dollar a month ago.
The Apex bank sold $1.5 million on Wednesday at 307.75, weaker than the 307.50 it intervened previous session. It has weakened the currency by 0.6 percent in the past two weeks.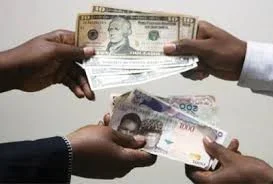 On the black market, the naira gained 4.9 percent to a seven-month high of 410 per dollar as individuals rush to sell the U.S. currency.
"The regular intervention by the central bank has increased liquidity in the official market. The new policy has also eliminated spurious demand for the dollar," Aminu Gwadabe, the head of Nigeria's exchange bureaus, told Reuters.
Speculators betting on a naira fall "are taking a risk and will lose," central bank Governor Godwin Emefiele said on Tuesday. He added that he expects the black market rates to narrow further.
Related:
Naira Recovers, Gains 4.9% To 410/US$1 At Black Market
Credits: Reuters