The Federation Account Allocation Committee (FAAC) on Friday shared N400 billion, which is N13.1 billion more than what the three tiers of government shared as revenue in December.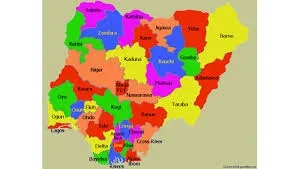 The Minister of Finance, Mrs Kemi Adeosun, said the N400 billion was distributed under four distributable sub-heads.
They are: statutory allocation, where the sum of N224.88 billion was allocated, Value Added Tax N79.27 billion, exchange gain N52.84 billion, and excess Petroleum Profit Tax N42.99 billion.
From the statutory allocations, the minister said after deducting cost of collections to the revenue generating agencies, the Federal Government got N105.76 billion, states N53.64 billion, and local government councils, N41.35 billion.
In addition, she said the sum of N15.5 billion was given to the oil producing states, based on the 13 per cent derivation principle.
For VAT allocation, Adeosun said the Federal Government received N11.4 billion, states N38 billion, while Local Government Councils got N26.63 billion.
Adeosun said that the Federation generated N145.6 billion as Mineral Revenue and N103.1 billion as non-Mineral revenue.
On the balance of the excess crude account, the minister said the account currently stood at 2.45 billion dollars.
[2272]