✅ NEW - get your business listed and your information shared across social media.
A 25-year-old company driver who stole his company's vehicle to transfer it from Lagos state to Ogun state has been arrested by the Rapid Response Squad (RRS).
Vanguard reports that Oguntade was directed to pick up a client at the airport and, thereafter, drop N150,000 with other persons on December 24, 2015.
When the company driver did not return from his assignment at about 8pm on the day, the Lagos State Commissioner of Police, Mr. Fatai Owoseni, upon being briefed, directed the Commander, Rapid Response Squad (RRS), Olatunji Disu, to unearth the circumstances surrounding the disappearance of the driver and the company's vehicle.
Working in concert with policemen at the Sango Area Command, Ogun State, the car was said to have been traced to Ifo in Sango, where the driver and a man, later discovered to be an electrician, were trying to disconnect the tracking device in the car.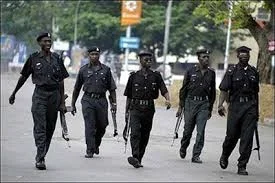 Oguntade explained that: "I had no intention of diverting the vehicle. My pastor talked me into doing it.
"I have been working for the company for three years without any soiled record. My salary is N60,000.
"I suspect I was hypnotized by my pastor (names withheld) because while I was on the Third Mainland Bridge at 11.30a.m., heading for the airport, I received two calls; one from my dad, informing that my mother was sick and the other from my Pastor, ordering me to report immediately at the church located at Adiyan, Ogun State.
"When I called my pastor to inform him about the development, he said I should tell my boss that the vehicle had been snatched by robbers, including the hampers and cash. I could not pick my calls when my boss called and when I eventually picked it, I could not talk.
"I never knew the vehicle had a tracking device. I thought it had an electrical fault that was why I called an electrician to repair it. To my surprise, RRS men swooped on us."
According to Vanguard, when invited by the police, the church Pastor denied Oguntade's claims.
The suspects in the car theft have since been transferred to the Special Anti-Robbery Squad (SARS).