✅ NEW - get your business listed and your information shared across social media.
Contrary to speculations in some quarters that the cause of the inferno that razed the palace of Oba Akiolu of Lagos is linked to some ancestral forces, reports say that the fire emanated from an air conditioner in the palace around 1.30pm and was not eventually put out till 3:30pm. Akiolu, 74 was reportedly in the palace when it happened, but was guarded to safety.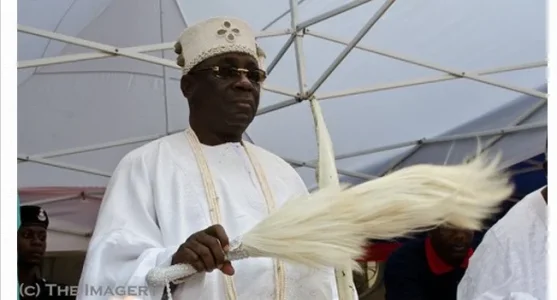 The palace gate was, however, shut to the crowd as firefighters from the Lagos State Fire Service, Sari Iganmu and Ilupeju stations, battled with the fire. It was eventually put out around 3.30pm.
A source within the palace said: "The fire started around 1.30pm. The fire service arrived 1.50pm. Except the emergency officials, nobody was allowed to enter. The gate was shut. A lot of policemen were on the ground. The fire started from one of the air conditioners in the palace. I learnt the kabiyesi (Akiolu) was inside the palace when the incident happened."
"The palace is a storey building. The fire affected an apartment on the second floor. The living room was nearly damaged. The fire broke out from one of the air conditioners in the house. The apartment was full of smoke by the time firefighters arrived at the palace.
"The smoke had engulfed everywhere, so we didn't discover the point of the fire immediately. Household items, such as clothes and furniture, were destroyed. The radiation of the fire slightly affected the bedroom of the apartment. It was a sensitive incident. The palace authorities told us that they did not want it to be in the public domain. We were not even allowed to take pictures of the apartment."