✅ NEW - car park, swimming pool, 24 hours light/security and more.
Ibrahim Abdullahi, assistant national secretary general of Miyetti Allah Cattle Breeders Association, MACBAN, has shared his idea on how the Southern Kaduna crisis can be resolved.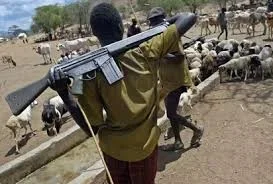 Speaking to PREMIUM TIMES in Kaduna recently, Mr. Abdullahi said most of the Fulani people involved in the killings were not Nigerians.
"It has to do with foreign nomads coming into the country. There are three or four international grazing routes, most of which passed through Kaduna state," he said.
"Two of the routes are from Cameroun down through Lere and Kauru local governments, another one is from Chad Republic that came through southern part of Plateau state down to Zangon-Kataf and there is another one from Niger Republic through Kano/ Katsina down to Kaduna," he said.
Abdullahi said it so happened that herders who were moving their cattle for greener pasture got caught up in the post-election violence.
"Many of them were killed including their cows and some of the cows were taken away. Those of them who survived returned to their homes and reported what happened. We got to know that most of them spread across Cameroon and Chad swore to come back for revenge. We therefore, advised the governor at the time, the Late Yakowa, to take urgent action.
''The governor agreed with us and formed a committee to go and meet with the Fulani leaders wherever they are and reconcile with them," he said.
"As a result, we started meeting with all those we know have been affected. I was mandated to go to Cameroon and Chad Republic. My first port of call is to a Fulani leader I know that lost over 200 cows and about six boys. I arrived his house in the evening and told him I was an emissary of the governor of Kaduna state over the unfortunate killing of his boys and cows.
"He asked me to go and rest since I came from a far place and that he would talk to me in the morning. Early in the morning, he invited me for breakfast and I narrated to him my mission. He said he was shocked that the governor had the guts to send someone to him after ordering the killing of his boys because they are Muslims and I told him that his information was wrong.
"I said I am a Muslim and truly the governor is a Christian, but, I also told him that most Muslims like me in Kaduna are willing to take the risk I took for Yakowa because he was a good man and would never order the killing of anyone.
"The man said he agreed with me and if anything, the fact that the governor agreed something was wrong and took the step he was taking showed that he was a good leader of his people. Tell him I have forgiven him, I don't need any compensation and that he has a new emissary in me as far as Cameroon is concerned.
"I will make sure I reach out to all the other affected families in Cameroon on behalf of your governor," he said.
He however said that the reconciliation move was later abandoned by the Governor and that led to increased attack in Southern Kaduna.