Former FIFA President Sepp Blatter has revealed that he has witnessed UEFA rigging tournament draws by using hot and cold balls.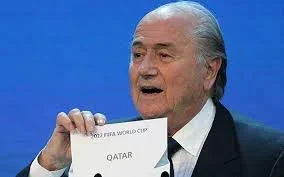 The former FIFA helsman was asked if it's possible to rig a draw even though it is shown live on TV, to which he replied:
"Yes. I saw it with my own eyes and it was like cheating. It was for a European competition. Only one team has managed that. It was an Italian side. You can see the balls that are drawn identified either by making them hot, or if they have been cooled. I was a witness."
Never one to incriminate himself, Blatter said he never personally rigged a draw, but others did.
"I've never drawn lots. Other presidents did. They have taken the balls themselves from the pot. I was clean to the last."
[1643]